Documents menu
North, South Laborers Meet at Mt. Kumgang for Reunification
People's Korea, 23 December 2000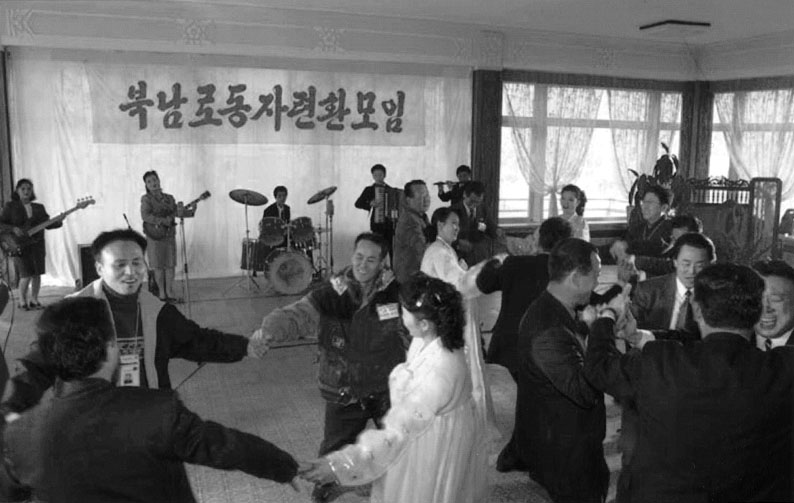 Photo shows north and south Korean workers dancing and singing a song together at an exchange meeting.
North and south Korean workers Dec. 12 gathered in the same place at Mt. Kumgang Hotel to discuss the reunification of Korea. This was the first time for them to meet and hold a discussion since the division of the Korean Peninsula.
Present there were workers representing the General Federation of Trade Union of north Korea, the Federation of Korean Trade Unions and the south Korean Confederation of Trade Unions. In the discussion, both sides agreed that it was their task to carry out the joint declaration of the inter-Korean summit, pledged to stand firm and strive for their goal.